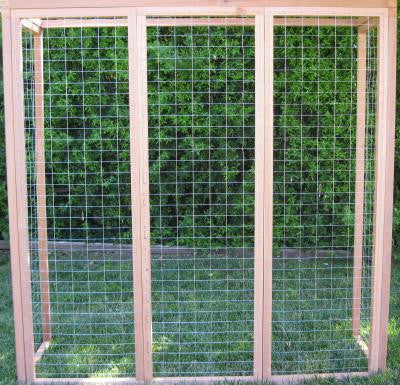 4th Wall
Make your kit a free-standing, 4-sided enclosure.
For a 6' wide Enclosure Kit
J Brown says:  I came in on Saturday morning and picked up my enclosure. It went up very easily, and your directions are perfect. As I write this three of our seven cats are enjoying the enclosure.
Jessica T wrote: Thank you so much for everything!  t
he cats and me are very happy...
I am very impressed with the design of your product and the integrity of you and your business,
And I will keep recommending C & D Pet Products
---
We Also Recommend